[European instrument measurement and control YFD-5-918H intelligent integrated flame detector mechanical parameters]:
  Housing material: die-cast aluminum housing with grey polyester housing
  Shell weight: 3.1 lbs (1.41Kg), except for external flanges
  Environmental requirements: NEMA 4X, IP66
  Installation requirements: A mounting flange with two threaded connections is required and must be ordered separately. (as follows)
  Mounting flange: P/N 60-2692, 1" NPT inner pipe thread with 3/8" NPT inner pipe thread cooling air interface, including a heat insulating tube (P/N35-127-1), 1"NPT × ; 3".
  P/N 60-2693,1"BSP inner pipe thread with 3/8" BSP inner pipe thread cooling air interface, including a heat insulation pipe (P/N35-127-3), 1 & rdquo; BSP X 3 & rdquo;.
  Mounting flange weight: 0.71 lb (0.32Kg)
  Cooling / purge requirements:
  Source: clean, dry, low temperature
  Flow rate: 4 SCFM (113L/MIN), accessed by the 3/8" threaded connection on the mounting flange.
  Or 1"NPT on the "Y" type tee mounted on the detector tube
  Threaded connection port is connected. If the ambient temperature is near the upper limit of the detector operating temperature, or when using dirty/dusty fuel, the required cold air flow needs to be increased to 15 SCFM (425L/MIN).
  Pressure: Appropriate pressure above the furnace or bellows.
  Temperature range: -40 °C — 65 °C
  Humidity: 0% — 95% relative humidity, non-condensing
  [European measurement and control YFD-5-918H intelligent integrated flame detector electrical part]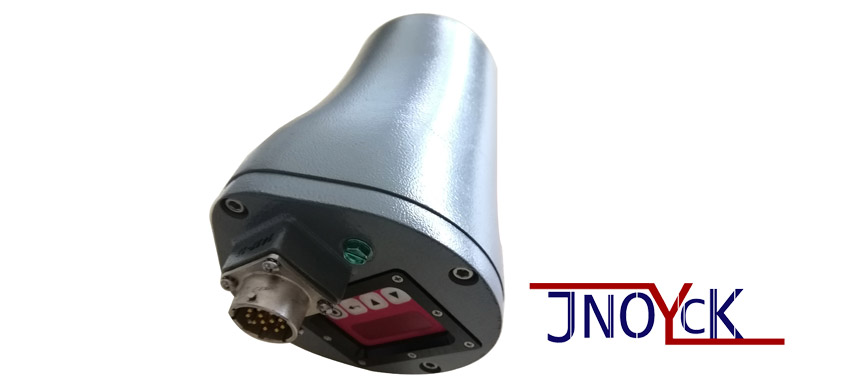 Input power: 24VDC (+10%, -15%), supply current: 0.35A, 8.5VA
  Electrical connection: 12-core, 1/4 rotating quick connector
  Relay output; flame relay, SPST (normally open)
  Fault relay, SPST (normally closed)
  Contact capacity: Minimum: 10mA @ 5VDC
  Maximum: 2A @ 30VDC
  2A @ 50VDC (CE certified)
  2A @ 240VDC (FM&CSA certified)
  Analog output: 4— 20mA DC, connected to 24VDC common, maximum connection load: 750 ohms.
  Status indication: 8 is the alphanumeric LED display (scroll display)
  Operator interface; 4 button keypad
  Cable specifications: P/N 59—497
  12-core cable (color coded), wrapped in a full braided shield, including 6 #18AWG wires and 4 #22AWG wires, plus a pair of #22AWG twisted pairs.
  Cable jacket: Radiation-treated polyolefin (flame retardant, low-smoke, halogen-free).
  Maximum temperature resistance: 257°F (125°C)
  Minimum outer diameter: 0.41"(10.4mm)
  Maximum outer diameter: 0.43" (10.9mm)
  Maximum cable length 1000 feet (305 meters)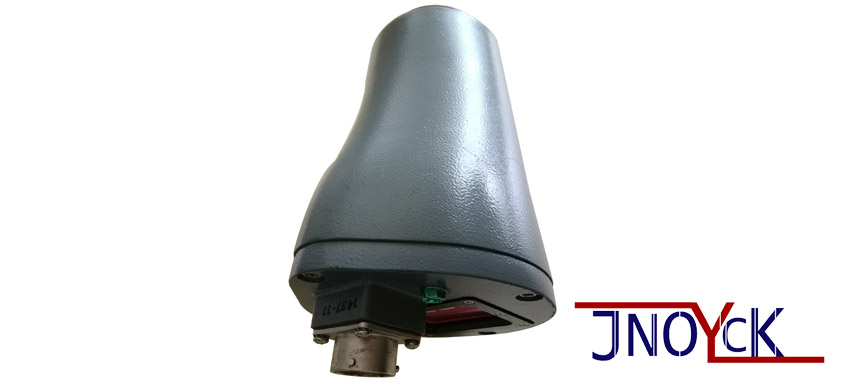 Installation Precautions:
  The YFD-5-918H flame detector defines the presence or absence of a flame by monitoring the spectral frequency of the flame. The detector should have the main fuel zone within the detector line of sight during initial installation.
  The mounting locations and line of sights listed below are a guide to the general detector position. The detector helps to debug and calibrate the detector through feedback from the LED display. Refer to the setup procedure section described in this manual.
  Note: The proper detector installation location must ensure the following:
  Reliable detection of main flame and/or ignition flame (within fuel combustion range) under all air volume conditions and furnace load
  If the ignition flame is too short or in the wrong position and the main flame cannot be reliably ignited, the ignition flame is considered to be absent. Do not deliver fuel to the burner.
  [European measurement and control fire detection processor ordering instructions]
  1. Product model
  2. Product use
  3. Samples available